Your Kindness and Support makes Dreams Come True and all of our non-profit projects possible! (See Below) Thank You! Share the Love with a smile and a click! As you see this is a grass roots opportunity to support many efforts that benefit our community, and our four legged friends of Juneau...one hike at a time! This website is also "Very Much" under construction and another volunteer effort of many. Please Also visit the M/V Seal Website and enjoy the "First Vessel" Commissioned by and Built for the Territory of Alaska in 1926. http://mvseal.com The Seal will be available for Historical Tours and Charter in the summer of 2013. Please bookmark and visit the Seal Gallery for Past and Present project photos and restoration progress, historical photos, original hand drawn blueprints and more!
⊹⊱⋛⋋♡ Skadi ♡⋌⋚⊰⊹
was recently cast and stars in a Feature Film by Visionary Writer, Producer and Director Frank Hall Green.
⊹⊱⋛⋋Wildlike⋌⋚⊰⊹

This film is a Must See of 2013 with an amazing cast and crew and backdrops spanning Alaska.
Plot Outline: "An unlikely friendship forms in the spectacular Alaskan wilderness, giving a runaway girl hope and sanctuary in America's last frontier."
To me it is a thrilling heart felt story about a Juneau Girl who's life changes after a magical hug from a puppy!
From Puppy Mill Rescues to the Big Screen!
Skadi is now listed as an Actress with her own IMDb page with lots of photos and demo reels.
Here are some links to:
⊹⊱⋛⋋Wildlike Film⋌⋚⊰⊹

⊹⊱⋛⋋♡ Skadi ♡⋌⋚⊰⊹
Actress Page
If you have taken photos of Skadi & Freya on your visit to Juneau Alaska you may Anonymously UPLOAD HERE then simply click "Add" then "Add Photos" or please click the GALLERY tab at the top of any page and create an account. If you experience any problems please click This email address is being protected from spambots. You need JavaScript enabled to view it. and email me or from the CONTACT tab above each page.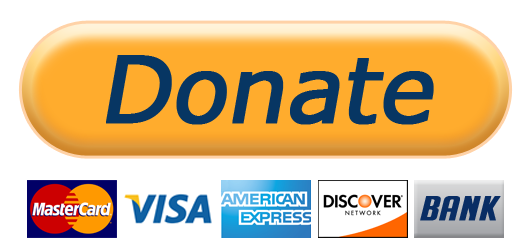 Over 100 Trails and Short Walks to Enjoy!
The purpose of this website is to provide you with time lapse video of every trail we offer here in Juneau Alaska. My name is Russell "Josh" Peterson and with the help and enjoyment of my two Alaskan Malamute kids "Skadi & Freya" (See their Gallery here) We hike an average of 5 miles every day, each trail we hike I capture it in 1080P 3D Time Lapse which I will be offering from this site. This is a grass roots non-profit project which anyone may participate in by volunteering. (Click the "Contact" tab at the top for more information.) This project goal is to provide you with the ability to select each trail in Juneau, and take a "Virtual Hike" of each trail in a matter of minutes using time lapse photography. From a drop down menu you will be able to select between various speeds (and resolutions) from which to Explore Juneau! Also providing you with FREE GPS Google Maps to print and put in your pocket before leaving the house! You will also be able to select "Dogs Eye View" camera to also view in up to 1080P. The Explore Juneau Project will provide you with Detailed trail information, in a simple fun and easy to use way you will enjoy. What shoes to wear, trail landmarks, conditions elevations all from a 5 minute virtual hike!
Juneau has some of the most beautiful and unique trails with every level of comfort and enjoyment. Since Juneau is a "No Kill" animal shelter town, with Zero dogs in it we have extra love to share with our 4 legged friends and it shows.
For more photos of "Skadi & Freya" Visit: https://www.facebook.com/alaskapirate/photos
To add me on facebook and more contact info click "Contact" in the top menu
For More Videos by ExploreJuneau.com CLICK HERE
⊹⊱⋛⋋♡ Rainy Day Tourist Puppy Love ♡⋌⋚⊰⊹ Downtown Juneau Alaska
Skadi & Freya sharing Alaskan Malamute Love with the Tourists off the Cruise Ships for a few hours. Each day for a couple hours I bring my two 9 month 90lb Alaskan Malamute Puppy Mill Rescues downtown to share with our visitors for hugs, photos and love ♡ Some drop a dollar in their toy bag, but the real reward is seeing my two girls make people so truly happy - its Excellent Socialization for my girls, and the best distraction training possible ♡ Enjoy....

If you are looking for uploaded "Time Lapse Videos" of your trip to Juneau please CLICK HERE for more~! Thank you for your Kind Donations of Love!
I have started shooting "Each" of our 100+ Trails in Juneau in "Time Lapse" to display on ♥ http://ExploreJuneau.com/ ♥ with "Dogs Eye View" and GPS Google Maps to print out and put in your pocket before every hike! ♥ FREE! ♥ I can be reached by clicking the "Contact" button from the top menu on that site. From that domain I am sponsoring "Juneau Pet Wellness Day" - and "Canine Trail Cleanup Days" where I supply you "Ruff Wear" dog packs to try out (Free) while you hike your four legged best friend trails in Juneau then drop off the pack filled with trash you fill it with on your hike~! (Sponsored by "Ruff Wear")
I have started shooting "Each" of our 100+ Trails in Juneau in "Time Lapse" to display on ♥ http://ExploreJuneau.com/ ♥ with "Dogs Eye View" and GPS Google Maps to print out and put in your pocket before every hike! ♥ FREE! ♥ I can be reached by clicking the "Contact" button from the top menu on that site. From that domain I am sponsoring "Juneau Pet Wellness Day" - and "Canine Trail Cleanup Days" where I supply you "Ruff Wear" dog packs to try out (Free) while you hike your four legged best friend trails in Juneau then drop off the pack filled with trash you fill it with on your hike~! (Sponsored by "Ruff Wear")
I have started shooting "Each" of our 100+ Trails in Juneau in "Time Lapse" to display on ♥ http://ExploreJuneau.com/ ♥ with "Dogs Eye View" and GPS Google Maps to print out and put in your pocket before every hike! ♥ FREE! ♥ I can be reached by clicking the "Contact" button from the top menu on that site. From that domain I am sponsoring "Juneau Pet Wellness Day" - and "Canine Trail Cleanup Days" where I supply you "Ruff Wear" dog packs to try out (Free) while you hike your four legged best friend trails in Juneau then drop off the pack filled with trash you fill it with on your hike~! (Sponsored by "Ruff Wear")